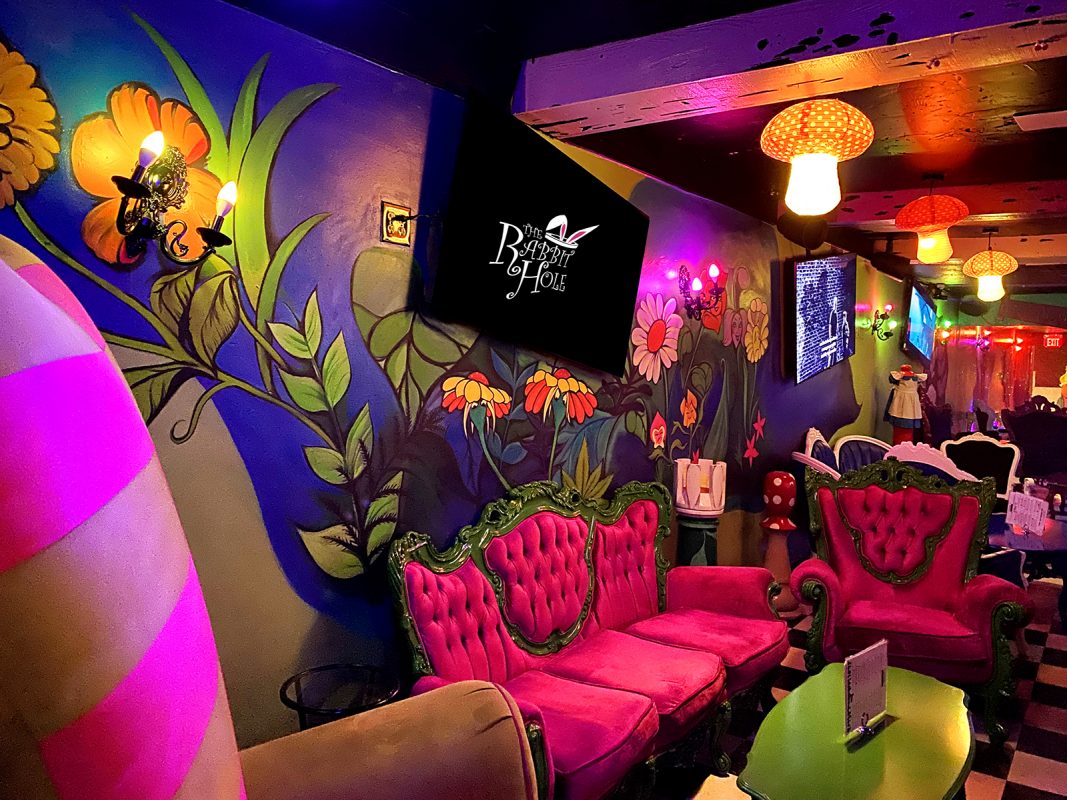 The Rabbit Hole Bar, a not-quite-underground but very much in-the-know drink spot hidden in a stony strip mall in West Hills. It might seem like the place is just another deep Valley dive bar, but stepping inside is like, well, going through the looking glass.
Emerge on the other side (after weaving through a small but very real interior hedge maze) and be rewarded with one of the quirkiest, coolest, and most flat-out fun bars anywhere in Los Angeles. As the name predicts, The Rabbit Hole is almost entirely Alice in Wonderland-themed, from the hand-carved wooden seats to the funhouse mirrors to the oddball images on loop inside all the hanging televisions.
Some other quirks of the place (including opening instructions for the bathroom door that are exactly wrong, or the upside down sign out front) are simply meant to be pleasantly confusing, while the bar's website is a bit more on the Matrix side of the equation. It all adds up to one funky drink stop for a random night out in the Valley.